Customize Diamond Jewelry for you.
Customize Jewelry Service
---
Customize Jewelry Service custom moissanite ring, Diamond ring or ,emerald ring ,Ruby ring in 14K, 18K website.
---
There are different types of jewelry in our store.
Choosing exquisite gold jewelry and products
It is difficult to find a woman who is indifferent to jewelry made of gold. They are considered a welcome gift for special occasions – birthdays, anniversaries, weddings. The main thing is that the piece of jewelry is selected with taste, in harmony with the style of clothing and other jewelry and accessories.
Recommendations for the selection of gold jewelry
Jewelry is selected taking into account several points:
Age – fashion jewelry with bright inserts or stones suits young girls. Older ladies are better off buying earrings or bracelets with precious stones.
Hair color – jewelry with delicate pearls or turquoise inserts is suitable for blondes. Malachite or emerald will emphasize the fiery nature of the brown-haired woman. Jewelry with onyx or amber is best bought for brunettes.
Skin color – on tanned skin, jewelry made of white gold, framed with rock crystal, opal, pearls, looks advantageous. Light skin is favorably set off by either stones of rich shades (agate, jasper), or minerals with a cold shine – lapis lazuli, tourmaline.
Clothing style – discreet but stylish jewelry matches the image of a business woman. Jewelery with semi-precious stones and discreet design is suitable for a sporty or casual style. The evening dress offers sophisticated and showy jewelry.
How to combine gold products with each other
When choosing a wardrobe, be guided by the "rule of three" – wear only three pieces of jewelry at a time, for example, a chain with a pendant, earrings and a ring with a stone. It is especially necessary to carefully combine jewelry with precious and semi-precious stones. It is desirable that jewelry of the same price category be present in one ensemble.
The colors of minerals combine more freely, provided that they are framed with a noble metal of the same shade. When choosing women's gold jewelry in the online store, do not forget about the combination with fabrics and style of clothing.
Narrow bracelets and small earrings are in harmony with print variegated sundresses and dresses. Large necklaces or necklaces are suitable for dresses made of dense and dark fabric. Hoop earrings and thin chains look spectacular with jeans.
Jewelry Care Rules
Regardless of the price, any gold piece darkens over time. The reason is contact with air and skin, the use of cosmetics. To get rid of blackening and restore shine to the metal, use a soapy solution or a mixture of ammonia and water. Keep in mind that soapy water is harmful to pearl, turquoise and coral inserts. In this case, only alcohol or special cleaning agents are used for cleaning.
---
There are many types of synthetic stones. Diamonds differ in color and transparency. Also for diamonds they use a special cut for their own different shapes, which greatly affects the beauty of the transfusion of light rays.
---
Wong Rain 100% 925 Sterling Silver Moissanite Citrine Diamonds Gemstone Wedding Engagement Ring Good Jewelry Wholesale Main Stone: Created by Moissanite
---
---
Classic solitaire studs featuring diamonds nestled in four-prong settings and screw-on backings
These classic solitaire studs are AGS certified and a certificate will be included
Carat weight listed is the total for both studs
All our diamond suppliers confirm that they comply with the Kimberley Process to ensure that their diamonds are conflict free
Made in the USA .
---
MANUFACTURER PRICES: We are an American company and have been in the business of mined diamonds and jewelry since the last 50 years. We bring you the best quality at the best price.
SUPERIOR QUALITY – Every piece of jewelry has been checked for quality with our meticulous inspection process. Our designs are lightweight, use Hypoallergenic metals and give a superior carat look.
PERFECT GIFT – Each piece of jewelry comes wrapped in a classic jewelry box ready for gifting. Its a Perfect Gift For Anniversaries, Congratulations, Engagements, Graduations, Women's Day, Mother's Day, Weddings and many more.
100% SATISFACTION GUARANTEED! We are confident about the quality of our products and we are sure you will be completely satisfied with our Jewelry, but if for some reason you are not satisfied with your purchase, our products are always backed by a 100% Money Back No Questions Asked Guarantee.
These earrings are set in a unique setting that seamlessly frames and enhances the size and appearance of the diamond, making it appear almost double its carat weight.
---
Diamonds are used in engagement rings. The practice is documented among European aristocracy as early as the 15th century, though ruby and sapphire were more desirable gemstones. The modern popularity of diamonds was largely created by De Beers Consolidated Mines, which established the first large-scale diamonds mines in South Africa
---
---
Here are links to official 100% stores that are verified by us and have a high rating.
---
MUASSANIT OR DIAMOND WHAT TO CHOOSE?
Today diamonds are being squeezed out of the market by their synthetic counterparts – moissanite. The consumer has the opportunity to choose the stone that fully meets his requirements and capabilities.
Benefits of a diamond
These natural stones are very expensive. It is due to the limited number of stones with good characteristics, since they are not very common. Diamonds are an excellent investment; their price only increases every year.
Diamonds can protect savings from inflation, but they cannot be converted into money quickly and profitably.
When to choose moissanite
There is an opinion that the original is always much better than the analogue. But, in the case of moissanite and diamonds, this is not entirely true. Visually, moissanite cannot be distinguished from a diamond even by a professional, it is very often used even by Hollywood stars to ensure the safety of multimillion-dollar diamonds, they replace them in their jewelry with moissanite when a busy evening is expected. In terms of hardness, it is inferior to diamond quite a bit. On the Moss scale, the hardness of a diamond is 10.0 and a moissanite is 9.25.
---
---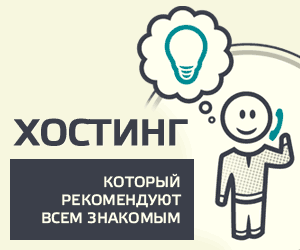 ---